Garage de Verbier - Mission
A relationship of trust
Garage de Verbier's mission is to offer you a complete and personalized service. We will inform you when you have questions, -and advise you according to your needs.
We will find solutions that will give you complete satisfaction.
We will advise you in your purchases of vehicles -and equipment, according to your needs and the quality of the products and accessories offered on the market.
When repairing your vehicle, we can take care of your vehicle on site and/or take it to our workshop, or, if necessary, to your brand's dealer and then deliver it to your home, clean and in working order.
ECO Professional label
We favor environmentally friendly and long-term viable solutions. To affirm our philosophy we are labeled Eco Professional Label ISO 14024.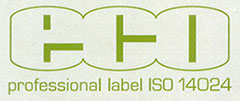 This label demonstrates our desire to reduce pollution and limit its effects on the environment. The different tools offered by ECO Label allow us to save time thanks to an efficient and rapid diagnosis.
This method aims to support our customers in an eco-responsible approach by reducing polluting emissions from their vehicle while allowing them to save money.